13 March 2018
Elia completes all main construction contracts for Modular Offshore Grid
Elia is pleased to announce that all main construction contracts for the Modular Offshore Grid (MOG) are in place.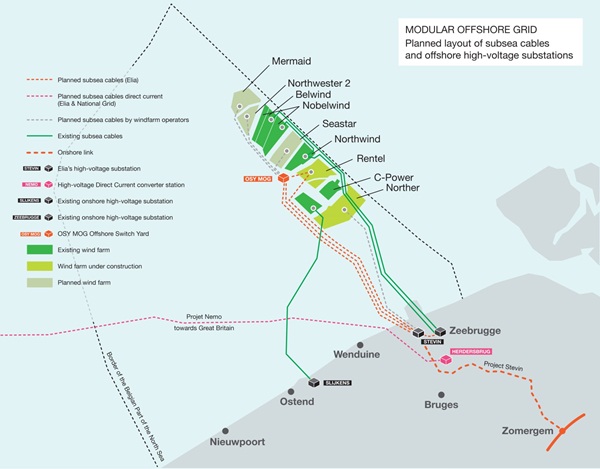 Having these main contracts awarded, realisation of the MOG project is on schedule and aims for a go live by the end of September 2019. The project will be fully operational in 2020.
Via the MOG project, Elia builds an offshore electricity hub for four wind farms to bring its produced energy in the most efficient way onshore. It is the first project of its kind in Belgium and it will create opportunities for the further development of renewable energy in the North Sea.

Marleen Vanhecke
Head of Communication & Reputation Elia Group