29 March 2019
Update on the interconnector between Elia and Creos "ICBedelux"
The phase shifter transformer (PST) located in Schifflange connecting the grid of Elia and Creos was put in operation 11 October 2017 with a one year technical trial period.
The technical trial phase was performed to gain experience and to assess whether a significant adjustment of the technical parameters (constraints and/or available PST taps for capacity calculation in DA Market Coupling timeframe) could be envisaged. Four quarterly monitoring reports of the technical trial phase have been shared with all CWE NRAs. The aim of technical reports is to assess the approved operational principles based on the collected data.
In addition to this main aim, during the trial phase, the involved parties have agreed on and implemented an adapted operation concept in order to maximise the operational time of use of the IC BeDeLux. This adaptation of the operational concept is one major improvement of the trial phase. It has allowed to improve the SoS of Luxembourg as the operation of the PST could be used as remedial action and helps to mitigate critical grid situations.
Based on the results of the trial phase, projects partners concluded that these results do not allow significant adaptation of the technical parameters and as such justifying the launch of a new SPAIC study. As the previous SPAIC study showed a neutral impact on the regional welfare due to limited use of the interconnector, the project parties have decided that there will be no commercialisation of the interconnector.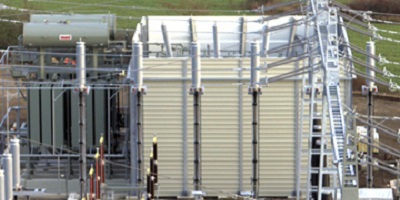 Marleen Vanhecke
Head of Communication & Reputation Elia Group