31 January 2023
Nemo Link celebrates its fourth anniversary with exceptional operational performance, supporting security of supply in both the UK and Belgium
Nemo Link, the first electricity interconnector between the UK and Belgium, recorded exceptional performance in 2022.
The subsea cable was available 99% of the time last year, making it one of the most reliable assets of its kind in the world. It's also important to note that there was no unplanned maintenance during this period.
5.7 TWh of electricity were exchanged between the two countries in 2022. For the first time, the flows between the two countries were almost identical (with import flows to Belgium 45% of the time in 2022, against only 4% in 2021).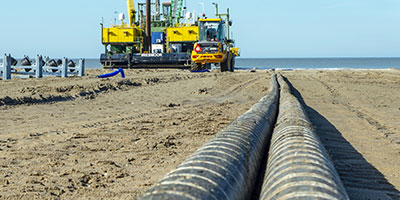 Marleen Vanhecke
Head of Communication & Reputation Elia Group