High-voltage substation Kwatrecht (Melle)
Modernisation and expansion of high-voltage substation Kwatrecht (Melle)

Benefits to society

To prepare the electricity grid around Ghent for the future, Elia is carrying out work in various high-voltage substations. Elia is therefore installing new electrical installations so that the electricity supply will continue to be guaranteed in the future.

Works

Elia carries out the following activities on the high-voltage substation in Kwatrecht within the framework of the Ghent East project (Gent Oost):

Replacement of the transformer on the current site of the high-voltage substation (Oude Heirbaan 35, Melle)
A transformer converts voltage from a higher to lower level and vice versa. A new transformer will ensure that Elia can convert more high-voltage electricity (36 kV) to medium voltage (12 kV). In addition, there will be less humming noise for the environment.
Expansion of the high-voltage substation and installation of new GIS together with diesel and auxiliary services (Oude Heirbaan 35, Melle).
A GIS high-voltage substation is a closed building with switching equipment and uses SF6 gas to insulate the components. It also takes up less space than an AIS installation. More information on GIS installations can be found in the brochure "What is a high-voltage substation?" under documents.

Environment

Elia is always mindful of the local area when carrying out work. The high-voltage system operator takes a range of measures intended to mitigate disruption and impact on the surrounding area.

Work will only take place during the day, between 7 a.m. and 7 p.m.
Elia guarantees that homes and businesses will always be accessible during the works.
If local residents are set to experience a temporary increase in disruption for a specific reason, Elia or its subcontractor(s) will always individually notify those affected.
If normal traffic has to be diverted, the diversions will be agreed with the road authority and clearly communicated to local residents.
Once work is complete, the land is always restored to its original state.

Schedule

End of 2022: submission of the permit application
Early 2023: information market
Early 2024: start of works
End of 2026: end of works

Documents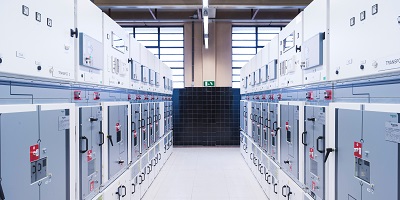 High-voltage substation Kwatrecht Melle
31 March 2023
Renewal of the Kwatrecht high-voltage substation
Early next year, Elia will start work on the high-voltage substation in Kwatrecht/Melle. The outdated high-voltage substation is in need of modernisation and is also being expanded. In addition, the old transformer, the beating heart of the high-voltage substation, will be replaced by a new one that makes less noise.
Contact us
If you are affected by a project and want to ask us something, please feel free to contact us.
Our team would be happy to help.