ElectriCITY
The ElectriCITY educational kit will help your pupils get to grips with the complex topic of the energy transition in a fun, practical way.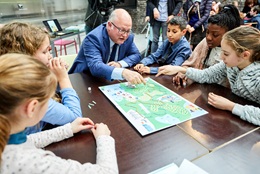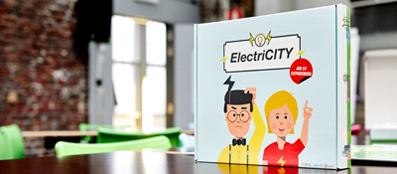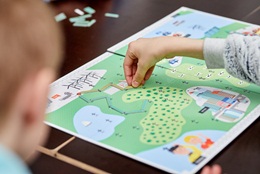 The energy transition... in a child-friendly package
The educational kit was specially designed for children in the fifth and sixth years of primary school and the first and second years of secondary school.
Each box contains three copies of the ElectriCITY board game (so the children can play in two teams of four on each of the three boards), a set of game rules, a teacher's guide and a series of sheets with experiments for your pupils to try.
Access the Elia vlog on the energy transition here (in Dutch)
ElectriCITY was developed jointly by:

A PowerPoint presentation

A PowerPoint presentation covering the areas that are key to understanding the energy transition. The presentation is a great resource for planning a lesson on the energy transition. If you prefer, you could even show it to your pupils in full. Feel free to simplify it and delete or add information depending on the option chosen, the subject you teach, the age of your pupils, and so on.

The experiments featured in the kit focus on the climate, power generation and saving energy. Your pupils will be able to carry them out using a few simple items that they are sure to have at home.

The two-part pupil pack consists of a study guide that pupils can use to review the material after the lesson, and a booklet of questions and exercises that pupils can use during the lesson, when carrying out the experiments or after playing the board game.
Documents to download
We recommend saving these documents on your computer or on a USB flash drive.

Contact us
Would you like to request a copy of the game for your school, or would you like more information?