For a successful energy transition in a sustainable world Electricity Market & System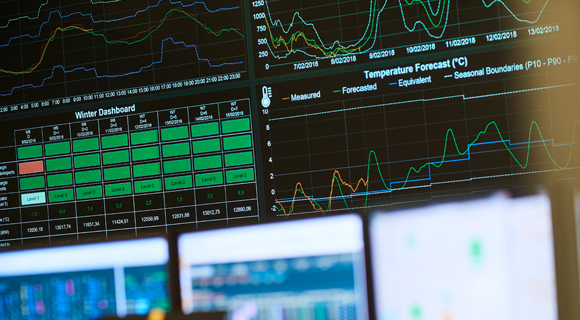 Elia shares the European ambition to establish an integrated electricity market and encourage different market players to provide system services. Serving our Customers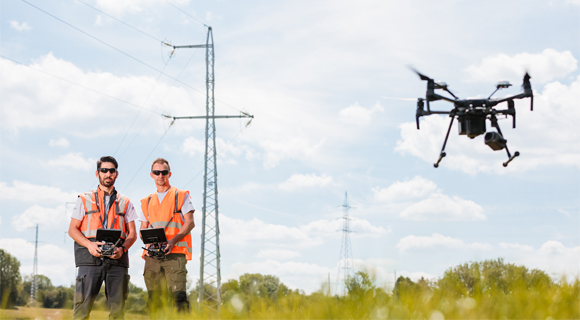 From here, you can access the Customer Tools & Extranet page as well as learning all you need to know about tariffs and invoicing, Rational Use of Energy, access, connection and more. Infrastructure & Projects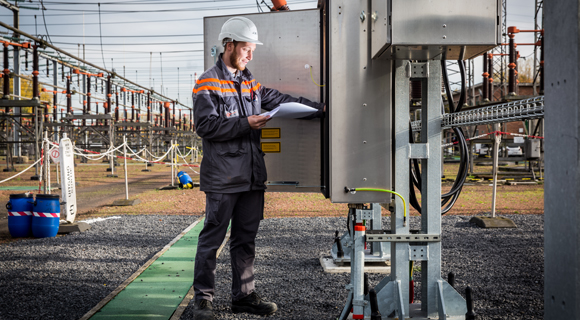 The high-voltage grid needs to constantly evolve to meet the needs of consumers and the market. Learn all about Elia's ongoing projects.


Latest news
29 May 2020

Last offshore wind farm successfully connected to North Sea power hub

The connection of the Seastar wind farm marks the completion of the Modular Offshore Grid (MOG), Elia's offshore power hub. Located 40 km off the Belgian coast, the switching platform bundles together the export cables from four offshore wind farms and transports the generated energy to the mainland via a shared transmission system

27 May 2020

Elia donates €255,000 to the King Baudouin Foundation's anti-poverty COVID-19 fund

Over the past few weeks, the management, employees and directors of system operator Elia have taken part in an in-house solidarity drive, ultimately raising a total of €255,000.

20 May 2020

Third regional generation adequacy assessment report published

This report provides the main findings of the third edition of the Pentalateral Generation Adequacy Assessment (PLEF GAA 3.0).

20 May 2020

Quarterly statement: Elia Group Q1 2020

On Wednesday 20th May, the Elia Group published its interim statement for Q1 2020.

19 May 2020

Elia Group Annual General Meeting approves 2019 financial results and dividend pay-out

Elia Group today held its Ordinary and Extraordinary General Meetings, at which shareholders approved all agenda items.

06 May 2020

Elia supports King Baudouin Foundation's anti-poverty COVID-19 Fund

The members of Elia's Management Committee have decided to contribute their entire salary for the month of May to the King Baudouin Foundation in support of its COVID-19 Fund to combat poverty.

21 April 2020

Elia Transmission Belgium's first bond issuance since corporate reorganisation

Elia Transmission Belgium has successfully launched a €800 million Eurobond under its new €3 billion EMTN programme listed on the Euro MTF of the Luxembourg Stock Exchange.

17 April 2020

Special arrangements for the Elia Group general meetings on 19 May 2020

Exceptionally, shareholders and bondholders will not be able to physically attend the ordinary and extraordinary general meetings of Elia Group on 19 May 2020.

27 March 2020

UPDATE | Electricity consumption in Belgium continues to fall. Down 16% on average compared to early March, and even dropping 25% at times.

The gradual restriction on activities in Belgium to prevent the spread of the coronavirus is leading to a further downturn in electricity consumption.

20 March 2020

Peak electricity consumption in Belgium 10 to 15% lower than at start of March.

Well-functioning of the electricity system guaranteed.
Transparency on Grid Data contributes to the European electricity market and to the compliance, and is subject to a set of obligations stemming from European regulations and network codes.

View more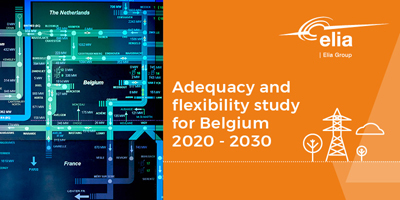 Adequacy and flexibility study for Belgium
Elia envisages increasing capacity shortage with the nuclear exit in Belgium; new report indicates the urgency of the situation and the need for a systematic safety net to maintain security of supply.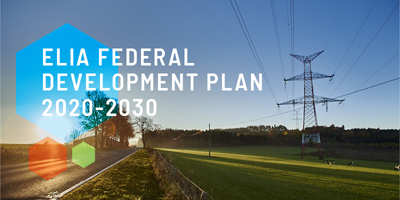 Federal Development Plan

In this development plan Elia identifies its transmission capacity needs and describes an appropriate investment programme.



Annual Report

The annual report consists of three parts: the Activity Report, the Sustainability Report and the Financial and corporate governance report.