Seraing
Restructuring and reorganising the grid in the Province of Liège: the six projects being carried out in the Seraing area all aim to upgrade the local grid.

A project designed to optimise the meshing of the regional grid
Ever intent on managing its infrastructure responsibly, Elia constantly strives to optimise grid use. Accordingly, to meet technical, environmental and economic imperatives, it is implementing a vast project to restructure and reorganise the grid serving the Province of Liège. The six projects being carried out in the Seraing area share a common goal: to upgrade the local grid and safeguard its reliability.
Two projects in Seraing itself

Reorganising injections into the medium-voltage grid at the Seraing substation
Reorganising 70 kV injection at Seraing/Tilleur

Work to reorganise local injections into the medium-voltage grid is scheduled for completion in January 2019 .

Two projects in Sart-Tilman

Elia plans to upgrade the grid by:

Installing a new 220/70 kV step-down transformer in the existing HV substation at Sart-Tilman;
Building a transition substation and installing an underground cable to interconnect the existing 220 kV line and the new transformer at the Sart-Tilman substation.

Work on these projects began in February 2019 and is scheduled for completion in 2020.

Two projects in Ougrée

Here, the aim is to streamline the infrastructure by:

dismantling the electrical facilities in the existing substation at Ougrée. To this end, a new pylon will have to be erected to interconnect the overhead line in Tilleur to its counterpart in Sart-Tilman;
dismantling a 70 kV overhead line connecting Ougrée to Sart-Tilman.

Depending on when the permits are granted, work on these projects should start in early 2020 and finish by the end of that year.

Environment

As a responsible company, Elia is deeply committed to the environment and intends to make a positive contribution to the energy transition by focusing on biodiversity, local residents, local partners and stakeholders when developing our grid.
Elia makes every effort to lessen its impact on the environment and integrate its facilities harmoniously into the local landscape.
We are aware that our infrastructure work may affect local residents and the environment. That is why we make every effort to limit their potential impact as far as possible.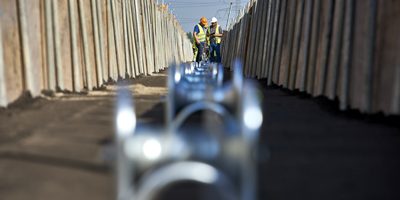 25 October 2019
Sart-Tilman Update on works
For technical reasons outside our control, the supply of cable for laying the Sart-Tilman underground connection has been postponed until spring 2020.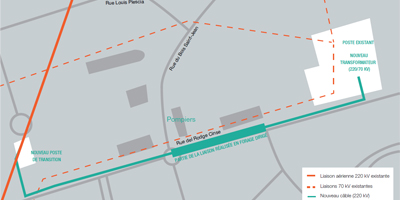 30 September 2019
Sart-Tilman: Strengthening the local network
We are currently strengthening the local network in Sart-Tilman. The installation of a new underground cable between the transition substation and Sart-Tilman substation will begin on September 7th.
Contact us
If you are affected by a project and want to ask us something, please feel free to contact us.
Our team would be happy to help.