Bruges-Sijsele
Installation of a double underground cable connection between Bruges and Sijsele

New 36 kV double cable connection to replace the existing cable
System operator Elia is planning work in the area around Sijsele so that security of supply will continue to be guaranteed. The project involves laying a new underground 36 kV double cable between Bruges and Sijsele. Sijsele is currently supplied with power by two separate cables from Eeklo and Bruges. The new 36 kV underground cable is a double connection that will replace the two separate cables.
In the interest of society

This work is being carried out to ensure that security of supply in the area will continue to be guaranteed. The current 36 kV supply cables from Eeklo and Bruges were manufactured in 1937 and have reached the end of their service life. Elia is replacing the current connection to ensure that the national grid remains reliable.
The route

The new double 36 kV underground cable connection will be laid between Bruges and Sijsele and is around eight kilometres long. The old connection was approximately 31 kilometres long – almost four times longer than the new cable. Laying a double cable connection eliminates the need to replace the line from Eeklo Pokmoere.
Environment

Whenever it is carrying out work, Elia always takes a number of measures to minimise disruption.

Site signs will be put up to inform residents about the start and end dates of the work and any diversions.
If normal traffic has to be diverted, the diversions will be agreed with the road authority and clearly communicated to local residents and stakeholders.
If necessary, Elia will agree specific access routes with the municipal authorities and local police to spread out and limit site traffic as much as possible.
As the work is being performed in sections of 500 to 800 metres, the duration and scale of the disruption will be limited and local residents are guaranteed access to their homes.
Elia will keep local residents and businesses informed of the project schedule and upcoming phases by organising a mailing list and posting the latest information on its website. You can sign up to the mailing list by sending an email to omwonenden@elia.be.

Last but not least, Elia always organises its sites with an eye on the safety of employees and local residents and on an uninterrupted electricity supply



The schedule

Spring 2018: Detailed study of the cable route
June 2018: Start of the permit process, presentation of the project to local residents at an information session
Spring 2019: Start of preparations for the work
March 2020: Start of the work




Documents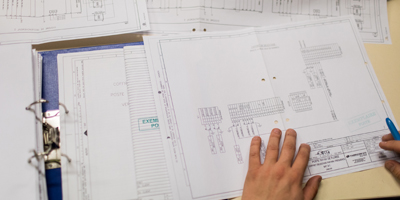 01 June 2019
Elia submits permit application for work on high-voltage cable between Bruges and Sijsele
Elia is set to replace the old HV cable between Bruges and Sijsele with a new double 36-kV underground cable connection.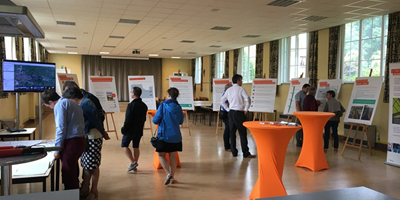 01 June 2018
In dialogue with local residents at an information session
On 4 June 2018, Elia organised an information session for residents of Bruges and Damme.
Contact us
If you are affected by a project and want to ask us something, please feel free to contact us.
Our team would be happy to help.