Schelle-Umicore
Laying two 150 kV cables between the high-voltage substation in Schelle and the Umicore plant in Hoboken

Expansion of high-voltage grid required for capacity increase at Umicore
Early in 2018, Umicore launched an investment programme worth €100 million to expand the capacity of its plant's refining and recycling activities by 40%. To enable this increase in capacity, more electricity needs to be made available at the site. Umicore therefore asked Elia to install a new high-voltage connection for its Hoboken site.
In the interest of society

The cable is being laid at the request of Umicore, which is investing €100 million in boosting the capacity of its Hoboken refining and recycling plant by 40%. The high-voltage grid needs to be extended to ensure that the site is supplied with sufficient electricity during and after its expansion.
The route

The work will be carried out within the municipalities of Schelle and Hemiksem and in the district of Hoboken. The map below indicates the route that the new connection will follow.
Environment

Elia strives to make clear arrangements with the relevant organisations and its subcontractors to minimise the impact of its work on traffic. These arrangements will be checked regularly by a site supervisor.

Elia carries out its activities in worksites around 1 kilometre long.
Elia guarantees that local residents will always be able to access their homes on foot.
Footpaths will always be kept clear while work is ongoing, and cyclists will be able to pass the worksites safely.
While work is under way, the roads on which the worksites are located will remain open to traffic in one direction.
Any diversions will be agreed with the relevant authorities and clearly communicated to local residents.
Once work is complete, the worksites will be restored to their original state.

Schedule

20 December 2018: the Flemish Region's Spatial Planning Office declared the permit application complete.
30 December 2018 – 30 January 2019: the public consultation took place.
Second half of 2019: work scheduled to begin.

Documents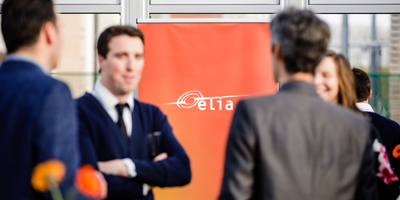 01 January 2019
Twenty local residents attend Schelle-Umicore project information session
On Thursday 10 January 2019, as part of the permit application procedure Elia held an information session on the new dual 150-kV cable connection between Schelle and the Umicore site in Hoboken.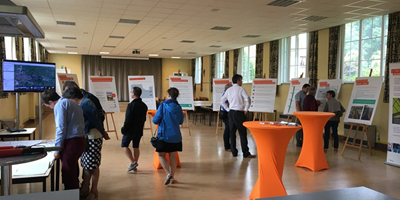 01 December 2018
Elia organises information session on 10 January 2019
During the second half of 2019, Elia will start installing two 150kV underground cables between the high-voltage substation in Schelle and the Umicore plant in Hoboken.
Contact us
If you are affected by a project and want to ask us something, please feel free to contact us.
Our team would be happy to help.