Connecting the future Seraing CCGT power plant to the Elia grid
Connection of a new generation unit to Elia's grid

The project will involve laying a new 220 kV underground line connecting the future natural gas fired thermal power plant in Seraing to the Elia grid.
Although there is already a connection between the existing thermal power plant and the Elia grid, this needs to be upgraded in light of the construction of a new generation unit.
In the interest of society

The ongoing energy transition means that Belgium's energy landscape is constantly evolving, both in terms of generation sources (renewables, fossil fuels, etc.) and consumption (electrification of society, new consumers, etc.). This is a far-reaching change to which all electricity market players must adapt.

As transmission system operator, Elia plays a key role in making this change a success with a view to creating a sustainable, environmentally friendly world in which to bring about the energy transition.

To ensure a successful transition, new generation units need to be connected to the high-voltage grid, and the project to lay a new underground line between the future gas-fired power plant in Seraing and the Elia grid is part of this process.

The route

The 220-kV cables between the future Luminus CCGT power plant in Seraing and Elia's substation in Rimière (Neupré) will be laid in parallel in the same trench. The proposed route takes into account local land-related concerns and respects the environment and quality of life in the surrounding area.

Environment

CSD Ingénieurs, an independent, external consultancy approved by the Walloon Region, has been tasked with analysing the potential environmental impact of the project. The company will conduct an environmental impact assessment of the Elia project, and the assessment results will be incorporated into the planning permit application.


Schedule

Advance public information meeting: 22 September 2020

Environmental impact assessment: October – November 2020

Submission of permit application: November 2020

Public consultation: January 2021 – February 2021

Application decision: June 2021

Start of work: November 2022

End of works: Februari 2024

Interactive map

Documents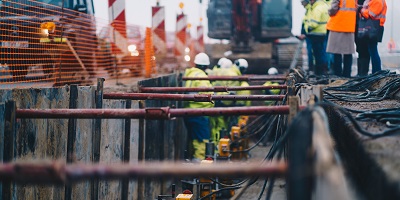 10 February 2023
Reminder: closure of Route de Seraing and Route de Rotheux
As from Monday 13 February 2023 6am, the Route de Seraing / Route de Rotheux will be closed to car traffic.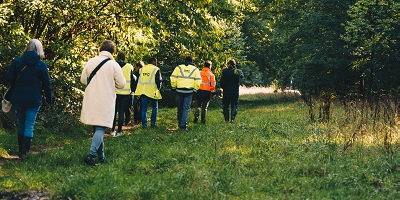 07 February 2023
Preparatory work in Seraing: in compliance with environmental legislation
In order to comply with the obligations arising from the permit issued to Elia and the legislation in force on the conservation of nature, the felling of trees required for the Elia site will take place on 7 and 8 February 2023, outside the bird nesting season.
Contact us
If you are affected by a project and want to ask us something, please feel free to contact us.
Our team would be happy to help.