Gouy-Monceau project
Optimising the Elia grid and making it more reliable

The Gouy-Monceau project will optimise part of the Elia grid while also making it more reliable. An audit carried out on the two 70-kV overhead lines between the Gouy-Lez-Piétons (Courcelles) and Monceau (Charleroi) substations found that it would be possible to keep just one of these lines in service. All of the region's electricity needs will therefore be covered by this remaining line. The voltage level will remain the same.
In the interest of society

Guaranteeing the electricity grid's security and reliability
Overhead line IS 371 must be made more reliable to ensure that electricity can continue to be transmitted safely in the region. Work on this line will involve repairing the foundations of a number of pylons, replacing angle irons that have become damaged over time, as well as some painting work.
Optimising infrastructure while ensuring security of supply
Overhead line IS 365 will ultimately be dismantled, though not until line IS 371 is completely reliable and can continue guaranteeing the region's security of supply at all times.
The route
Environment

As a socially responsible company, Elia is deeply committed to the environment. It contributes actively to the energy transition and is particularly concerned with preserving biodiversity. It also works closely with local authorities, residents and all the local stakeholders affected by its infrastructure projects as it expands and upgrades its grid.

During the works phase, Elia also makes every effort to minimise the impact of its infrastructure projects on the local environment in which they are located.

Schedule

June 2020 - November 2020: Enhancing the reliability of line IS 371
February - March 2021: Preparing for dismantling
March 2021 - November 2021: Dismantling line IS 365
May 2021 - July 2021:

Dismantling of the electrical conductors

2023:

Dismantling of the pylons and their foundations

Documents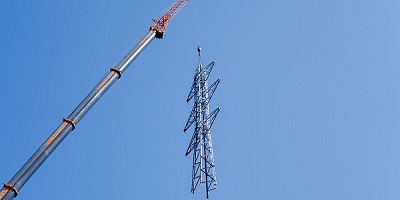 15 May 2023
Pylon dismantling work set to recommence from 22 May
On 22 May, dismantling work on the 70 kV overhead line between Gouy and Monceau will resume.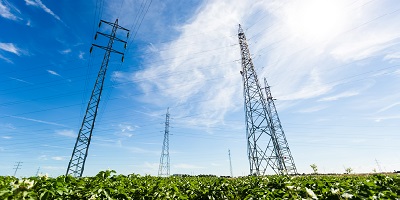 02 May 2022
The dismantling of the conductors is completed 
Last month, the project reached a new stage. The dismantling of all of the conductors (cables) from the pylons is complete.
Contact us
If you are affected by a project and want to ask us something, please feel free to contact us.
Our team would be happy to help.