For a successful energy transition in a sustainable world Electricity Market & System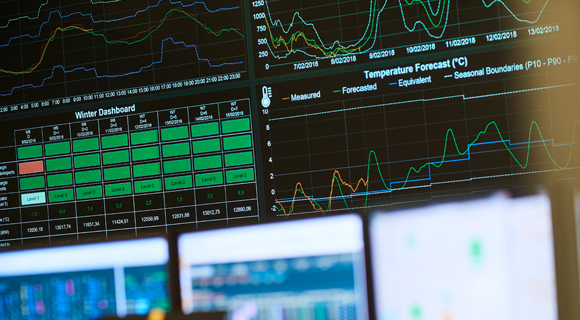 Elia shares the European ambition to establish an integrated electricity market and encourage different market players to provide system services. Serving our Customers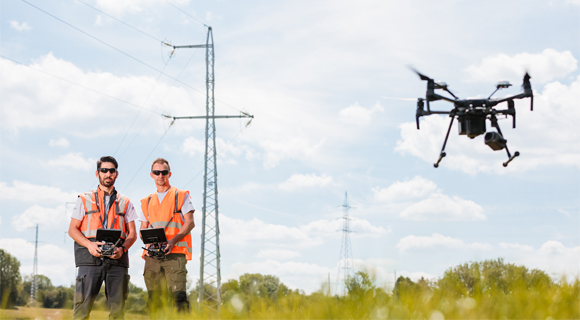 From here, you can access the Customer Tools & Extranet page as well as learning all you need to know about tariffs and invoicing, Rational Use of Energy, access, connection and more. Infrastructure & Projects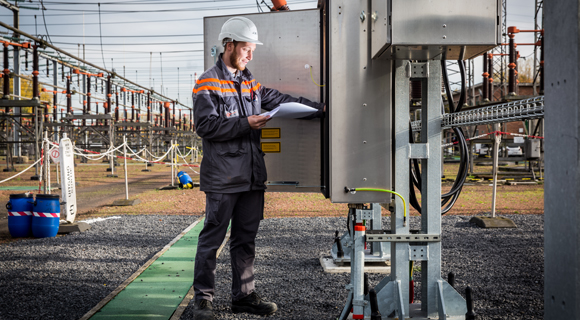 The high-voltage grid needs to constantly evolve to meet the needs of consumers and the market. Learn all about Elia's ongoing projects.


Latest news
03 March 2021

Elia Group announces results for the 12 month period ending 31 December 2020

Full year results

Elia Group makes crucial investments for energy transition while delivering strong financial results.

26 February 2021

Pieter De Crem succeeds Kris Peeters on Elia's Board of Directors

Pieter De Crem was co-opted as a non-independent director on to Elia's Board of Directors at the recommendation of Publi-T (core shareholder).

24 February 2021

BESIX, the construction company, and Elia, the grid operator, want to give smart buildings an active role in the electricity system

To achieve a climate-neutral society by 2050 as outlined in the European Green Deal, more than just an energy transition is needed.

12 February 2021

Elia and Energinet launch feasibility study for hybrid interconnector between Belgium and Denmark

System operators Elia (Belgium) and Energinet (Denmark) have set up a working group to examine the feasibility of a subsea cable between Belgium and Denmark that would link the high-voltage grids of both countries over a distance of more than 600 km.

03 February 2021

Two years of outstanding operational performance for Nemo Link, the UK-Belgium interconnector

Nemo Link, the first electricity interconnector between the United Kingdom and Belgium, has performed very well during its first two years in operation.

01 February 2021

Elia begins upgrading the 92-kilometre-long high-voltage line between Zandhoven and Kinrooi

Elia, Belgium's high-voltage system operator, has begun upgrading the high-voltage line between Zandhoven and Kinrooi.

30 January 2021

Elia upgrades north-south axis of Belgian high-voltage grid between Kruibeke and Dilbeek

Elia, the Belgian high-voltage grid operator, is upgrading the north-south axis of the Belgian electricity grid
between the Mercator and Bruegel high-voltage stations in Kruibeke and Dilbeek, respectively.

28 January 2021

Elia named Top Employer for fourth year in a row

Elia has been named one of the best employers in Belgium for the fourth year in a row.

26 January 2021

Two members of Executive Committee swap positions Elia Transmission Belgium

Two members of Elia Transmission Belgium's Executive Committee will swap positions in early February.

26 January 2021

Be Planet and Elia join forces to support sustainable development in eastern Liège Province

Following on from last June's call for projects from private individuals and associations, the Be Planet foundation and Elia today presented the 13 projects that will benefit from the community support fund in connection with the second phase of the East Loop ('Boucle de l'Est') project.
Transparency on Grid Data contributes to the European electricity market and to the compliance, and is subject to a set of obligations stemming from European regulations and network codes.

View more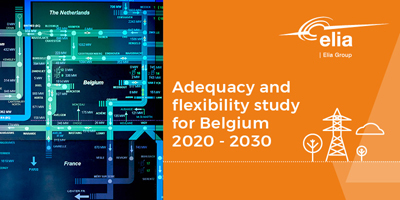 Adequacy and flexibility study for Belgium
Elia envisages increasing capacity shortage with the nuclear exit in Belgium; new report indicates the urgency of the situation and the need for a systematic safety net to maintain security of supply.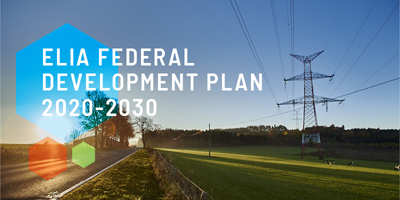 Federal Development Plan

In this development plan Elia identifies its transmission capacity needs and describes an appropriate investment programme.



Annual Report

The annual report consists of three parts: the Activity Report, the Sustainability Report and the Financial and corporate governance report.