17 April 2020
Special arrangements for the Elia Group general meetings on 19 May 2020
Exceptionally, shareholders and bondholders will not be able to physically attend the ordinary and extraordinary general meetings of Elia Group on 19 May 2020.
Shareholders will only be able to vote by ballot paper or by proxy (via the Secretary-General) and questions can only be asked in writing. The Board of Directors is implementing these special arrangements in line with Royal Decree No. 4 of 9 April 2020, which guarantees the continuity of general meetings during this period of social distancing.
The Board of Directors is strictly applying coronavirus-related measures: physical attendance at the meetings is not allowed. The rights to vote and ask questions can only be exercised in writing.
The general meetings' organisational budget will be donated to three King Baudouin Foundation solidarity funds.
Elia Group's activities have been recognised as critical, and most are continuing. A dividend of €1.69 will be proposed.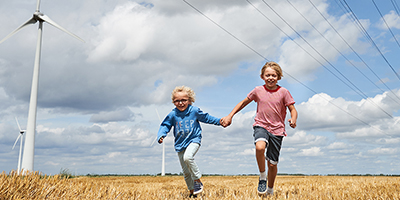 Yannick Dekoninck
Investor Relations Officer
Boulevard de l'Empereur 20 B-1000 Brussels

Marleen Vanhecke
Elia Group Head Communication & Reputation