09 June 2022
Flow-based market coupling mechanism extended to all 13 countries of the Core capacity calculation region, furthering the energy transition
On 8 June 2022, the use of the flow-based market coupling mechanism was extended to cover the day-ahead timeframe across all 13 countries of the Core capacity calculation region (CCR), which includes Belgium and Germany.
There are several CCRs in Europe, within each of which cross-border capacity calculation is coordinated; this allows electricity to be transported from one country to another in such a way that supply and demand are kept in balance and price differences between countries are levelled out, while also generating additional socioeconomic welfare.
The flow-based mechanism enhances this process, since it takes into account congestions across the whole of the regional grid; this more efficient mechanism optimises the commercial exchanges of electricity that need to happen across national borders and different regions.
The adoption of the flow-based mechanism across the whole of Core marks an important step in the integration of the European energy market; the latter is crucial for excess renewable energy to be efficiently shared across borders, and so is crucial for the success of the energy transition.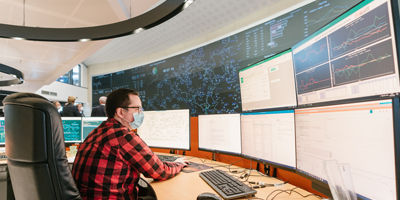 Marleen Vanhecke
Head of Communication & Reputation Elia Group