For a successful energy transition in a sustainable world Electricity Market & System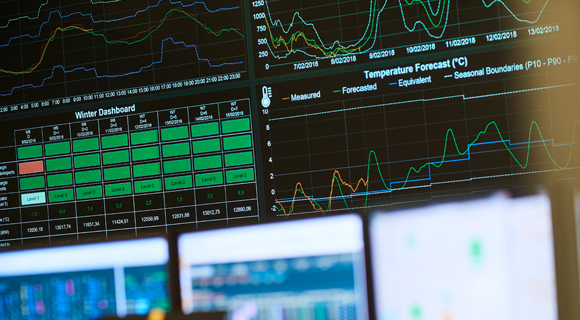 Elia shares the European ambition to establish an integrated electricity market and encourage different market players to provide system services. Serving our Customers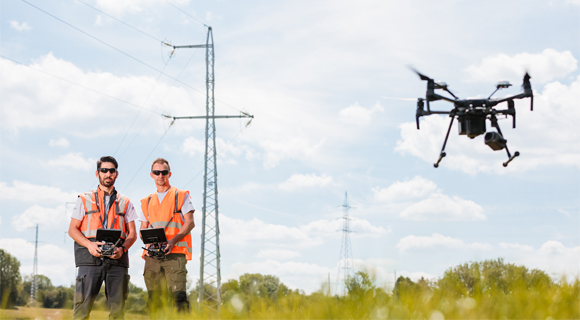 From here, you can access the Customer Tools & Extranet page as well as learning all you need to know about tariffs and invoicing, Rational Use of Energy, access, connection and more. Infrastructure & Projects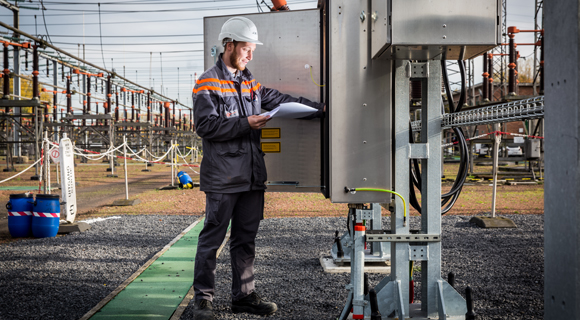 The high-voltage grid needs to constantly evolve to meet the needs of consumers and the market. Learn all about Elia's ongoing projects.


Latest news
27 March 2020

UPDATE | Electricity consumption in Belgium continues to fall. Down 16% on average compared to early March, and even dropping 25% at times.

The gradual restriction on activities in Belgium to prevent the spread of the coronavirus is leading to a further downturn in electricity consumption.

20 March 2020

Peak electricity consumption in Belgium 10 to 15% lower than at start of March.

Well-functioning of the electricity system guaranteed.

06 March 2020

Elia Group (Euronext: ELI) announces results for the 12 month period ending 31 December 2019.

Full Year Results:

Elia Group realised its ambitious investment program, achieved strong operational and financial results and is ready to realise the next phase of the energy transition bringing maximum welfare to society.

04 March 2020

Elia's LIFE project achieves very positive results in improving biodiversity under high-voltage lines

The Elia LIFE project has had the aim of creating green corridors to enhance biodiversity under overhead electrical lines. Project partner Ecofirst has now compiled a scientific report on the biological monitoring of the project sites. The report takes stock of the actions carried out between 2011 and 2017 in order to assess the impact of the investments on biodiversity. The results are highly encouraging, with 98% of evaluated sites showing conclusive outcomes.

05 February 2020

Elia named Top Employer again after enhancing its expertise in various areas of HR

Elia has been named one of the best employers in Belgium for the third year in a row.

04 February 2020

First ever power cable between UK and Belgium celebrates strong performance in its first full year of operation

Nemo Link, the first ever power cable between the UK and Belgium, has today reported outstanding performance figures as it celebrates its first full year of operation.

27 January 2020

2020 Open Innovation Challenge focuses on digitalisation for enhanced security

Elia Group, a transmission system operator active in Belgium and northeast Germany, is set to launch its fourth Open Innovation Challenge this month. The competition invites start-ups from around the world to present solutions to any of the many challenges system operators face.

20 January 2020

Designation of Elia Transmission Belgium as national and regional/local TSO and change of name of Elia System Operator to Elia Group.

Following the completion by the group Elia of its internal reorganisation on 31st December 2019, Elia Transmission Belgium has been designated as the national and regional/local Transmission System Operator (TSO) for the very high- and high-voltage electricity grid in Belgium. In addition, Elia System Operator will be renamed Elia Group SA/NV.

08 January 2020

Belgium exported more electricity than it imported in 2019

As it does every year, Elia, Belgium's electricity transmission system operator, has collected the available information concerning the energy mix generated in Belgium based on the units connected to its grid. Discover the highlights in this press release.

31 December 2019

Completion of the internal reorganisation of the Elia Group

Just before midnight today, Elia will have effectively implemented its internal reorganisation, the aim of which is to isolate and ring-fence the regulated activities of Elia in Belgium from the non-regulated activities and regulated activities outside Belgium.
Transparency on Grid Data contributes to the European electricity market and to the compliance, and is subject to a set of obligations stemming from European regulations and network codes.

View more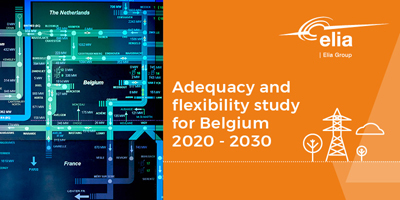 Adequacy and flexibility study for Belgium
Elia envisages increasing capacity shortage with the nuclear exit in Belgium; new report indicates the urgency of the situation and the need for a systematic safety net to maintain security of supply.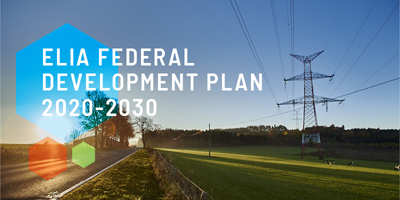 Federal Development Plan

In this development plan Elia identifies its transmission capacity needs and describes an appropriate investment programme.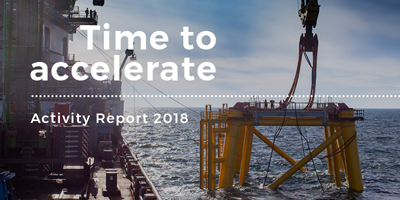 Annual Report

The annual report consists of three parts: the Activity Report, the Sustainability Report and the Financial and corporate governance report.