Mortsel – Zurenborg
Installation of underground electricity cable between Mortsel and Zurenborg

Current underground cable reaches end of service life
In April 2020 Elia began laying a new underground electricity cable (150kV) between the Mortsel and Zurenborg high-voltage substations. The new cable is replacing the current connection that has reached the end of its service life.
In the interest of society

The installation of a new underground electricity cable between Mortsel and Zurenborg is necessary because the existing cable has reached the end of its service life and must be decommissioned soon. This will reduce the risk of grid disruptions and improve the reliability of the power grid in and around Antwerp.
The route

The connection runs from Mortsel to Zurenborg, crossing through Berchem and Mortsel.
Environment

Elia has made clear arrangements to minimise the impact of its work on the environment. These arrangements will be checked regularly by a site supervisor.

Elia will work in phases to limit the duration and scale of the impact on the surrounding area.
Homes and businesses will remain accessible while the work is under way. If driveways need to be closed off temporarily, the contractor will contact those affected beforehand.
Possible diversions will be discussed with the relevant authorities and announced to local residents in advance.
Pedestrians and cyclists will be able to pass the worksites safely at all times.
Once work is complete, the worksites will be restored to their original state.

Schedule

July 2019: Application submitted for environmental permit
April 2020: Work starts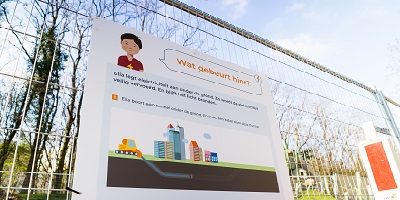 06 April 2021
Corneel Jaspersstraat playground partially closed: Elia creates information panels with children in mind
Elia is carrying out works in the vicinity of Corneel Jaspersstraat. As this work includes the construction of a connection pit, part of the playground has been closed and will not reopen until June 2021.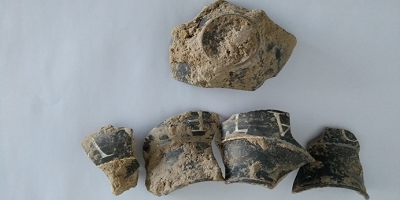 08 December 2020
Unique archaeological artefacts in the vicinity of Gasthuishoeven in Morstel
Since April 2020, Elia has been working on a new underground electricity cable (150 kV) between the high-voltage substations in Mortsel and Zurenborg. This power cable replaces the current connection that has reached the end of its service life. An archaeological survey carried out as part of the project revealed some exceptional artifacts from the Roman period.
Contact us
If you are affected by a project and want to ask us something, please feel free to contact us.
Our team would be happy to help.