Rijkevorsel-Beerse
Laying two new 150 kV underground cables between the Rijkevorsel and Beerse high-voltage substations

Integrating decentralised power generation into the grid and boosting local security of supply
Elia is laying a new double 150 kV cable connection between Rijkevorsel and Beerse, covering a distance of around nine kilometres.
In the interest of society

This new cable connection is a vital link in the local energy grid.

It will make it possible to connect additional decentralised power generation resources, especially combined heat and power facilities, to the grid and transmit the resulting electricity to its destination. There has been a sharp increase in decentralised power generation in the North Kempen region in recent years.

The Rijkevorsel-Beerse project bolsters the local high-voltage grid, thus guaranteeing security of supply in the area.
The route

The new cable connection runs through the municipalities of Rijkevorsel and Beerse over a distance of around nine kilometres. The route has been split into 11 sections, with each cable section being laid separately.
Environment

Elia always bears the local area in mind when it carries out work. Consequently, it takes a range of measures intended to minimise disruption and reduce the impact on the surrounding area.

Work only ever takes place during the day, between 7.00 a.m. and 7.00 p.m.
Once work is complete, the land is always restored to its original state.
Elia guarantees that local residents will always be able to access their homes on foot.
If local residents are set to experience a temporary increase in disruption for a specific reason, Elia or its subcontractor(s) will always send out individual letters to those affected to notify them.
If normal traffic has to be diverted, the diversions will be agreed with the road authority and clearly communicated to local residents.

Schedule

Work on the Rijkevorsel-Beerse project will take around one year. See the detailed schedule below:

May 2018: Permit application submitted.
March 2019: Start of the work.
September 2019: End of the work.

Documents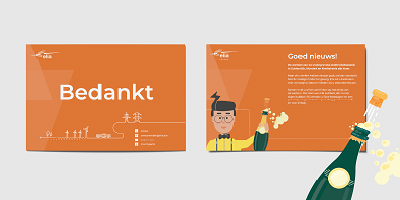 23 March 2021
Elia gives local residents a thank you gift for their patience during cable work
Elia finished laying the 150-kV underground electricity cables in Sint-Jozef (Rijkevorsel) in early December 2020. The work further on in Busselen (Beerse) was also completed at the end of January 2021.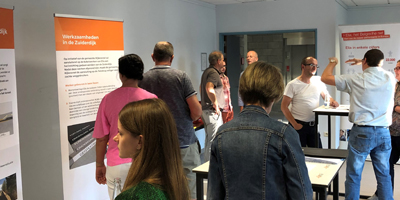 01 September 2019
Information session about accessibility during Zuiderdijk restructuring works
On 30 August, Elia held an information session for local residents and businesses about access arrangements during the restructuring works on Zuiderdijk.
Contact us
If you are affected by a project and want to ask us something, please feel free to contact us.
Our team would be happy to help.