26 January 2021
Two members of Executive Committee swap positions Elia Transmission Belgium
Two members of Elia Transmission Belgium's Executive Committee will swap positions in early February.
Patrick De Leener (CMS) and Frédéric Dunon (Assets) are swapping functions
Rapid developments in the energy sector require a flexible organisation
Patrick De Leener who, as Chief Customers, Market & System Officer, is responsible for customer, market and system operation operations will be swapping positions with his colleague Frédéric Dunon who, as Chief Assets Officer, is in charge of high-voltage infrastructure. With this change, Elia aims to make optimal use of the experience and skills of both managers.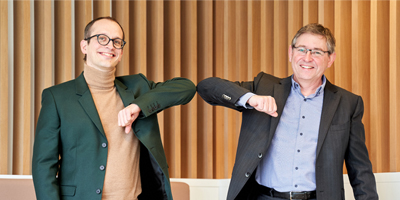 Marleen Vanhecke
Head of Communication & Reputation Elia Group