While Antwerp was liberated on 4 September 1944, Merksem had to wait in trepidation for another month until it too was freed from German occupation. The Germans had dug themselves in north of the Albert Canal, with heavy artillery on the roof of the Belga tobacco factory preventing the British from moving beyond the south side of the canal and Ijzerlaan. The bridges over the Albert Canal at the Sportpaleis arena and the 'Brug van den Azijn' (Vinegar Bridge) a bit further south were blown up by the retreating Germans.
The British soldiers had to dig themselves in and seek cover behind the stone railings of the Ijzerlaanbrug (Ijzerlaan Bridge) as they shuffled forward. When some German soldiers were killed at the power plant next to the Albert Canal, SS troops exacted a bloody revenge.
On 6 September, 21 of the plant's employees were sent outside one at a time through a hole in the wall. On the other side, SS soldiers shot them in cold blood. The power-plant workers had no chance. They were killed without being questioned or having any opportunity to defend themselves.
The day after this horrific event, a 22nd victim lost his life in the power plant. He had managed to hide there from the Germans overnight but was discovered in the morning. The 22 victims were only given a proper burial on 13 October. To this day a memorial in Straalstraat reminds us of this dreadful war crime. An annual commemoration is held at this monument to remember those who died.
On 3 October 1944, following the failure of Operation Market Garden, the Allies finally managed to cross the Albert Canal. Merksem was liberated, and the Allies were able to advance to the north along Bredabaan. However, despite its liberation, the Germans continued to pound Merksem with V1 and V2 rockets between 14 October 1944 and 14 March 1945. These were actually intended for Antwerp and its port, but Merksem and the suburbs were not spared the travails they caused.
On 1 January 1983, the autonomous municipality of Merksem was abolished and was merged into Antwerp.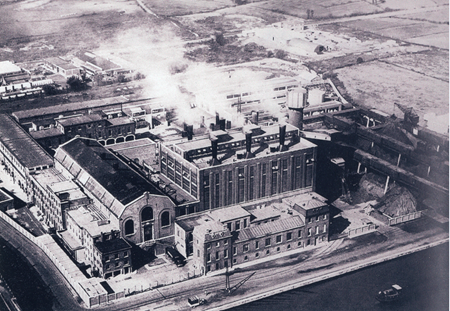 6 September 1944
The 'L'Escaut' power plant in Merksem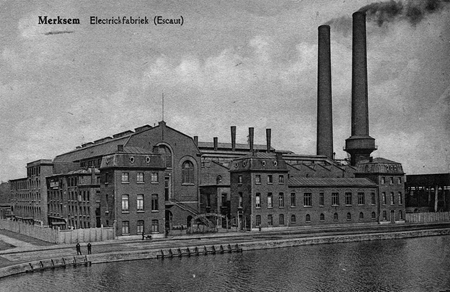 Koninklijke Kring voor Heemkunde Merksem vzw (the Merksem local history society)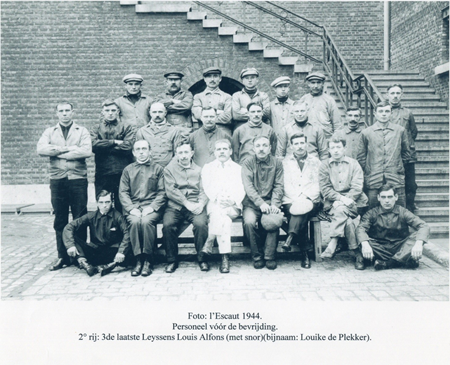 Photo: The 'L'Escaut' in 1944
The workforce before liberation
2nd row (third from the right): Louis Alfons Leyssens (with the moustache), nicknamed 'Louike de Plekker' (Louis the Plasterer)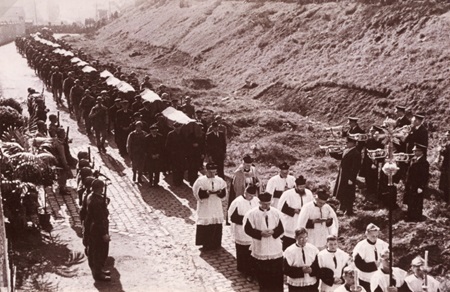 On Friday, 13 October 1944, the power-plant victims were transferred with military honours to the cemetery in Van Heybruckstraat and buried in the memorial park there.
From the plant, the cortège proceeded alongside the viaduct towards Deurnebaan.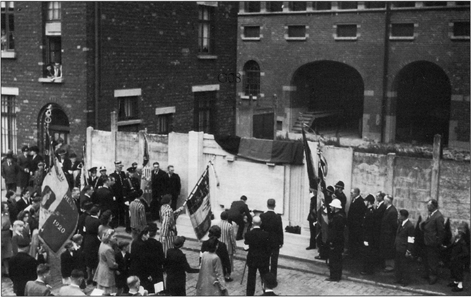 Unveiling of the monument to the victims of the power-plant massacre on 6 September 1945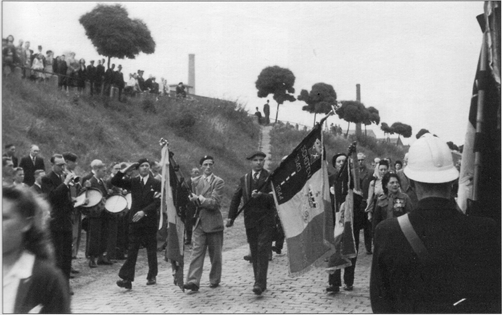 Flags of the Resistance groups at the monument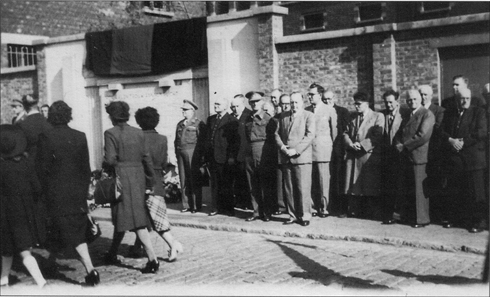 Military and civilian dignitaries at the memorial in Straalstraat